I'll be honest and admit that when my both my boys were little and began eating solids I never made their food for them. It was always store bought in jars or tins from the baby section of the supermarket. I did make them mash potato but that was only when we were having it. So for the most part they didn't experience homemade nutritional meals until they could properly eat. I always put it in the too hard basket when realistically it would have taken much to make homemade puree meals for them. At least that way I would know exactly what was in their food; not that store bought baby food seems to have done any harm to the boys. I am going to give it go making my own baby food this time round which shouldn't be too hard now that I have this neat little contraption to help me. Closer to Nature has released an awesome little blender designed specifically for making baby food called Explora Electric Baby Food Blender.
What I love about this is that you can make purees, mash and chunky food with the one machine simply by using different speed settings. The Explora Baby Blender is extremely easy to use and to clean once you have created your baby nutritious textured foods. It is dishwasher safe and microwave safe which is a must in my house or it won't ever get used (yes I love my dishwasher and despise having to hand wash anything). I was expecting this Closer to Nature baby blender to cost quite a bit but at $40 I am impressed not only at the value for money but also the quality.
There are also Closer to Nature Explora freezer pots that are the perfect size for storing food made in the blender. They have soft easy pop bases and are small in size (60ml each pot) which is a convenient size for first foods. These come in a packet of 4 with a tray for only $10.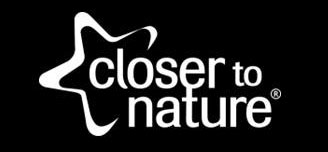 I have 1x Closer to Nature Explora Baby Food Blender to giveaway!!
To enter all you have to do is follow the instructions on the rafflecopter below. Winner is decided based on skill and chance plays no part. Australian residents only! Sorry everyone else. **The mandatory instructions MUST be completed or your entry will be void!**
GOOD LUCK!
Latest posts by All Mum Said
(see all)